What People are Saying About Us!

"Hello! I love your website! I have used your
service 4 times now and I feel as if I have
simplified my life! Thank you!!! Your prompt
emails and mailings are exemplary!"



"I just got my second quote. All that cash for
CDs I'd probably never listen to again. I can't
believe how fast the transaction took place. To
say I'm pleased would be an understatement.
I'm a radio DJ and I'll make sure all my listeners
know about your great service."


"I just mailed you guys my used CD's on Monday and got my check today
(Wednesday). You guys are great. I'm looking through my collection right
now to sell some more."


"I just got my check and have to say you guys ROCK! Thanks for making
selling my used CDs easy!!"


"I couldn't believe how fast I received my money after sending you all the
CD's and DVD's that you all paid the postage for. Yes, I was skeptical, but I
was proven wrong. As a result of the money you guys paid me for my used
CD's and used DVD's that were just sitting around collecting dust, I was
able to purchase a brand new stove! And I don't cook!"


"I first used your service several months ago and it was easy then, but
being able to print the mailing label at home, ship them the same day, and
be paid through PayPal is a FANTASTIC improvement. Less than 48 hours
after receiving my quote, I have my cash! Good job CashforCds.com!"




"I just have to say that my entire experience with Cashforcds.com, from the
initial quote process to the final payment was EXCELLENT! The email
responses, and turn around times were more than I truly expected. I'm
quite pleased and will be referring your service to all my friends and family.
I'll be coming back as well.
Thanks again for such a wonderful service!"




"I just wanted to say thank you for the excellent service. I got my check
today---exactly one week after sending you the used CD's. I've been doing
this locally for 18 years, but they don't pay as much as you do. You made it
so easy. I look forward to the next time."


"I had been in radio for a number of years and frequently sold my
unwanted CD's for pennies on the dollar. I always felt ripped off. Then I
heard about you through Playboy magazine and thought I'd give it a try.
The ease of use was superb and the turn around time from when I sent in
my initial request for a quote to when I had a check was less than a week!
Amazing. I will definitely use this service again, and refer my friends and
family to it as well.! Thanks again."


"This is my second time doing business with you. I have to tell you that you
have more than met my expectations. The transactions have been so
smooth and fast. I'm telling all my friends about you."


"Just wanted to say thanks so much for making my experience a GREAT
one. I have already told my family and friends about your site. I have never
seen such speed with regards to payment and I am very pleased that you
even paid for the shipping on the cds. I will definitely use your service
again!"


"I've always been hesitant to sell my CD's for a buck or two at the local
music stores, so your system makes it easy to not only sell them, but to get
a fair price while avoiding the cost of haggling. I send you my list, you send
me a prepaid mailer, I package the CDs and inserts, I mail them off, and in
just a few days I get a check. Your emiling service always lets me know
where things stand, so there's nothing to worry about. All in all, you have a
great service going, and I sure hope you keep it up!"


"I had sold about 200 CDs at $1.50 at the local second hand store. Too bad
I hadn't heard about you earlier. Thank you!"


"I recently got some CDs quoted through your site, and I was very pleased
with the quote."


"I look forward to hearing from you and I am happy to find a service such as
yours and hope to do business with you again"


"No questions, just thanks a lot! And I'll be sure to tell my friends. :)"


"Thank you very much for the service, I truly appreciate it."


"Great idea this Cash for CDs. Please put me on your list of potential
customers once you can extend the service to the UK / somewhere in
Europe."


"I just requested another quote and wanted to say that I enjoy your site
and service. I was a wee little bit leery of just sending my CDs off, but
almost as fast as I sent them the check was here! And the site is easy to
walk through with great simple steps."


"You guys have been excellent at helping us weed out our duplicates and in
getting rid of those things we're never going to listen to again. Thanks!"


"I have to admit that when I first heard about your company I was
skeptical. But I cleaned out a dust gathering 53 CDs from my massive
collection and you gave me a whopping $159, much more than I ever
expected. Better yet you got the CASH in my hand in record time. I'm so
pleased I'm sending yet another group of 38 dust gathering CDs for
another $100. I'll be recommending CASH FOR CDS to all my friends. Thanks
a lot for a great service."


"Because you guys are listed with the BBB, I'm gonna clean house!!!"


"Thanks! I recently sold several CDs to y'all and it was well worth it! A great
service for getting rid of those old CDs no one listens to anymore!"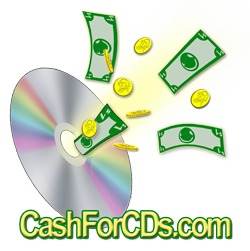 mobile

View Quote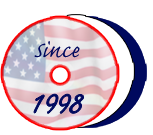 Home | FAQs | Why | Comments | Disc Care | Contact | Links | Link to Us | Terms | Site Map

Other Resources for music and movies:
AllMusic.com - Extensive database of artist and music information.
RottenTomatoes.com - Huge source of info for movies, DVDs and games.
MattsMusicPage.com - Lots of inside info on many bands and their music.

This site uses patented AutoQuote technology - CashForCDs.com © Copyright 1998- - All Rights Reserved